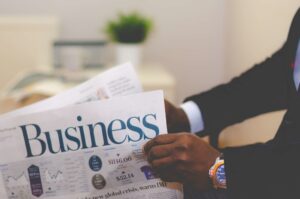 Everything you wanted to know about B2B lead generation
If you are doing business, you need customers to generate sales and profits. And where do these customers come from? They come from your friends, their friends, through advertising, and referral programs. If you want more customers, there is a smart way called B2B lead generation that allows you to identify prospective customers. Instead of reaching out to individual customers, B2B lead generation gives you a chance to deal directly with compatible businesses that are interested in products and services sold by your company.
Defining lead generation
Lead generation is an umbrella term used to refer to marketing techniques that help you attract strangers to your business. You indulge in lead nurturing in a bid to covert these prospects into actual customers.
To be qualified as a warm lead, the prospect must evince interest in products and services sold or promoted by your company. What this suggests is that you cannot consider every visitor to your business website as a lead. First, because you don't have his contact details and secondly because you don't know whether he desires to buy anything from your website or not.
However, if a visitor shows interest in an eBook available on your website and agrees to give his contact details in exchange for it, you can consider this prospect as a warm lead. These techniques take you directly to a customer, and this is why they are called B2C marketing. But what if your target is not individual customers but compatible businesses that might be interested in your products and services? It is then that the concept of B2B marketing comes into the picture.
Until now, B2B marketing was regarded as different from B2C marketing. Businesses preferred to contact other companies directly rather than relying on digital methods of marketing. Today, digital marketing is the backbone of B2B lead generation, just as it is for B2C marketing.
B2B lead generation has evolved over the years
B2B lead generation is no rocket science. It is a type of advertising aimed at a smaller subgroup of your target group of customers. Many different channels can be used to catch the attention of business entities that can be converted into customers later on. Some of these channels are as follows
Email marketing
Social media
Event marketing
Content marketing
Pay per click advertising
Cold calling
Community marketing
A highly impressive website serves your purpose well 
No matter which channel of marketing you use to attract businesses to your company, a beautiful and highly functional website remains at the center of all your marketing efforts. It should be designed appropriately with interactive elements and full of information for prospective customers. If your business website is fully optimized with relevant keywords and contains information geared to satisfy customers interested in your products, it can generate B2B leads.
Clickz.io is a b2b lead generation platform for marketing Pros for the tech and startup niche. Start your campaign today, and increase your sales by getting your message to the right people at the right time.
Start your campaign now or Contact us today to get quality leads for your business.